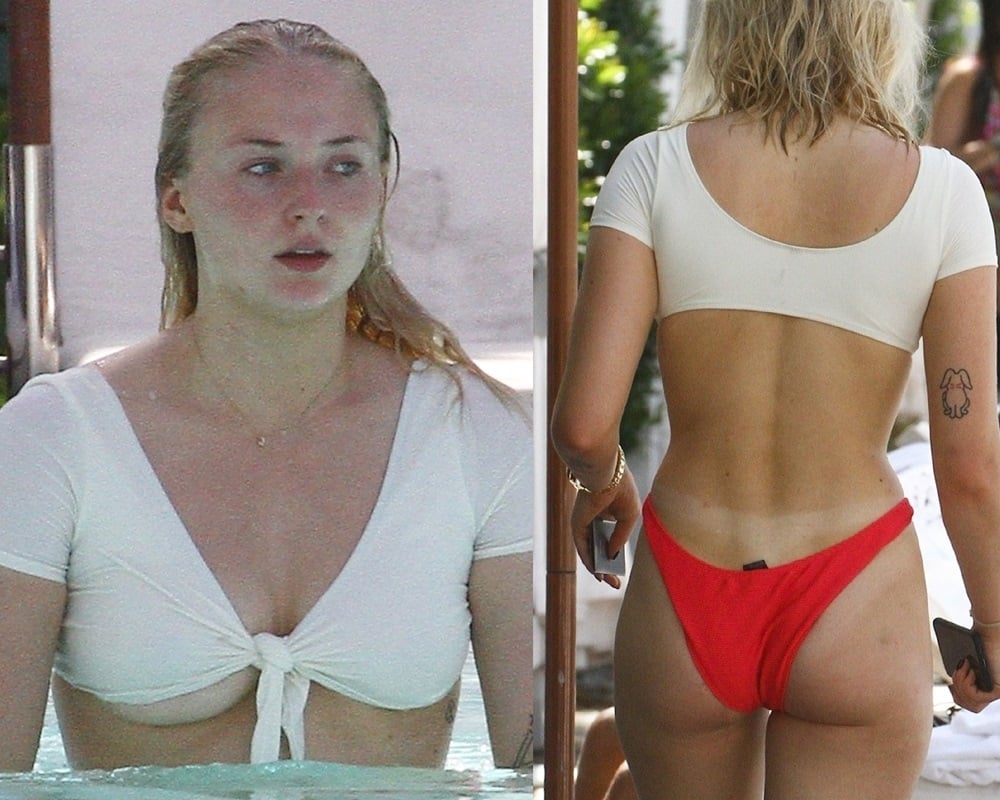 ---
"Game of Thrones" star Sophie Turner prowls around a pool in Miami with her sloppy tits and ass hanging out the bottom of her bikini in the candid photos below.
As you can from the photo below, upon exiting the pool Sophie Turner must have caught sight of a virile Muslim man in a Speedo as she gushes sinful sex juices from her lady bits.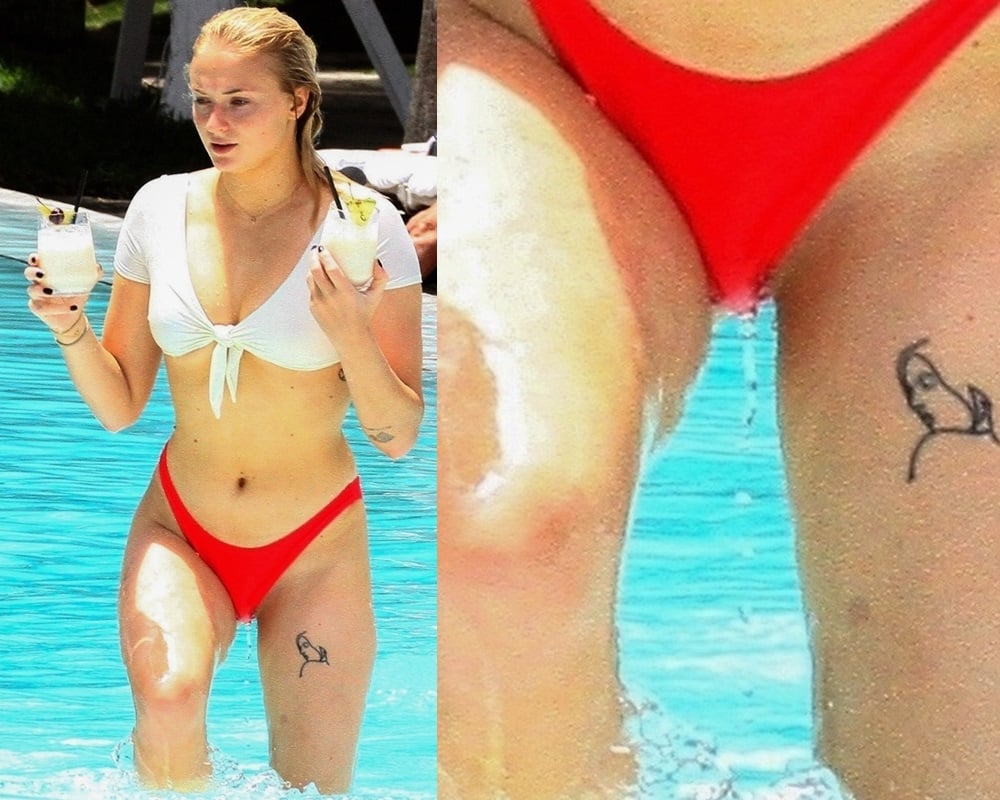 Of course this is an all too common occurrence in the infidel Western world, as women like Sophie lose control of their loins while gazing upon the glory that is the bulge of a massive Muslim manhood and enormous hairy ball satchel nestled snugly inside of a banana hammock.
Thankfully in the civilized Islamic world pools are for men only, so we are free to sun our sensational bodies in peace without being oculary assaulted by the lecherous leering of lewd ladies like Sophie Turner.