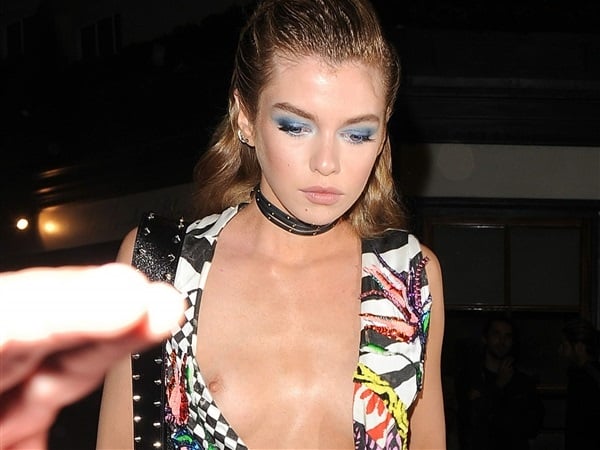 ---
Model Stella Maxwell steps out of a car and then clearly opens up the front of her dress to show her boob to the paparazzi while out in London in the photos below.
We knew that the UK's "Brexit" vote to close their borders would have disastrous effects, and now we are seeing them as wanton Jezebels like Stella Maxwell no longer fear the coming of Sharia law and are walking the streets of London (soon to be Londonstan) with their sinful titties out flapping in the breeze.
Unfortunately for Stella Maxwell, even though the UK has stopped importing us powerful Muslim warriors there are plenty of us already in the country to stage a takeover and establish a caliphate. For your average Muslim man is an estimated 675 billion times more fertile then the effeminate limp dick native Englishmen, and we will soon breed our way into the majority. Whores like Stella Maxwell who defy the will of Allah by prostituting their blasphemous female flesh like this will yet meet their fate from the righteous stones of justice.