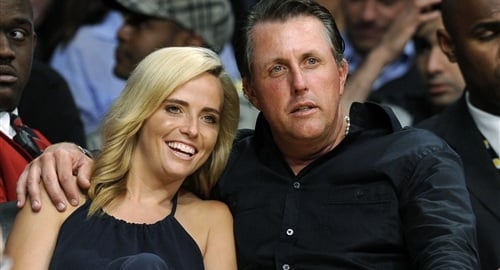 ---
Still steaming from his lose to Phil Mickelson at the Masters on Sunday, reports are coming in that Tiger Woods has decided to beat Phil in another arena in which he is extremely proficient, sex.
Rumors are swirling that, on seeing Phil's affectionate display with his wife Amy after winning the Masters, Woods decided to hatch a plan to bed her to teach Phil a lesson.
Tiger is reportedly already laying the ground work for the romance by texting her coy little messages like "anal fisting?" and "ever have a 3some… in your mouth?"
Tiger Woods' charm is undeniable. Phil may have won the battle, but it looks like Tiger is going to win the war.