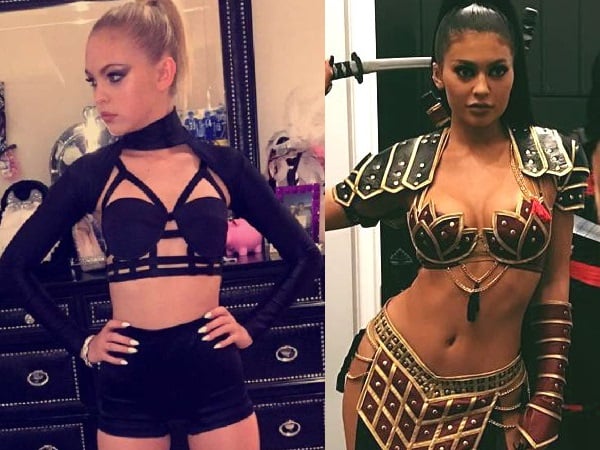 ---
Yesterday was the pagan holiday of Halloween in which infidel females dress up in even more revealing outfits then normal to acquire candy and please their lord and master Satan.
Though this holiday is specifically designed to get the young kuffars set on the path of Devil worship, sexual role playing, and developing type 2 diabetes, it is often the older celebrity whores who overshadow the holiday in a pathetic attempt to reclaim their whimsical youth by exposing their flabby geriatric flesh in ridiculous costumes.
Thankfully us pious Muslims have captured the true spirit of Halloween by compiling the top 12 teen girl celebrity slutty Halloween costumes below. So prepare yourself to be whisked away into a fantastical world of imaginative nubile depravity.
#12 Sabrina Carpenter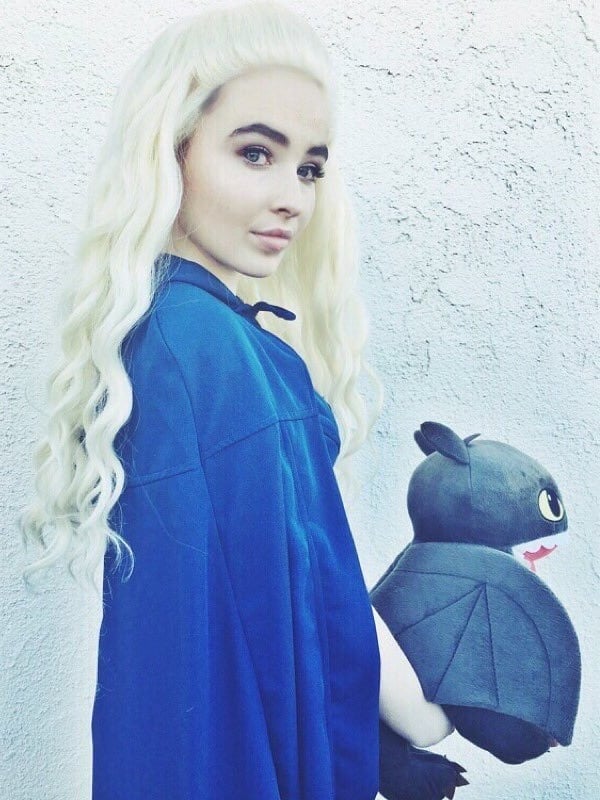 16-year-old "Girl Meets World" star Sabrina Carpenter dresses like the "Mother of Dragons" Daenerys Targaryen from the HBO series "Game of Thrones". Considering that in the books Daenerys Targaryen is 15-years-old, Sabrina is certainly providing a much more accurate representation of the character then that old hag does on the TV series.
---
#11 Peyton List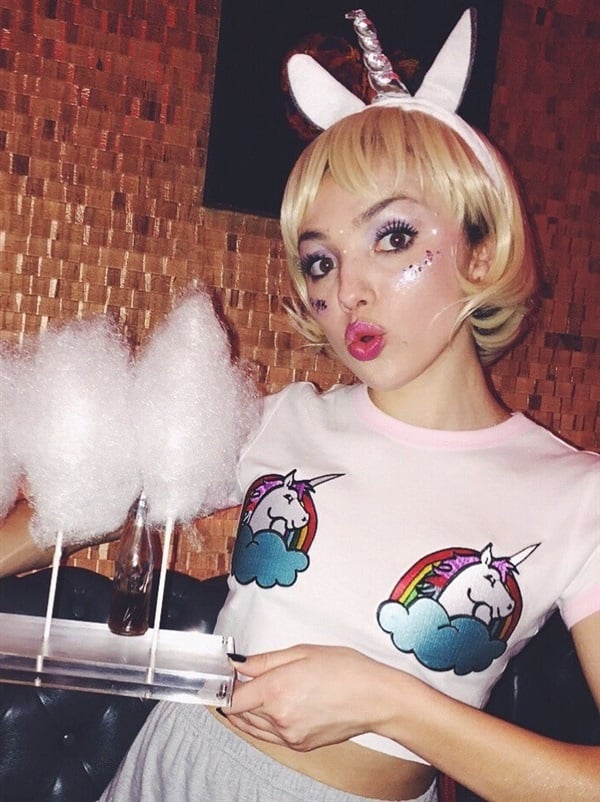 17-year-old Disney star Peyton List dresses like a pixie unicorn, with rainbow unicorn patches covering her each of her budding little boobies.
---
#10 Madison Pettis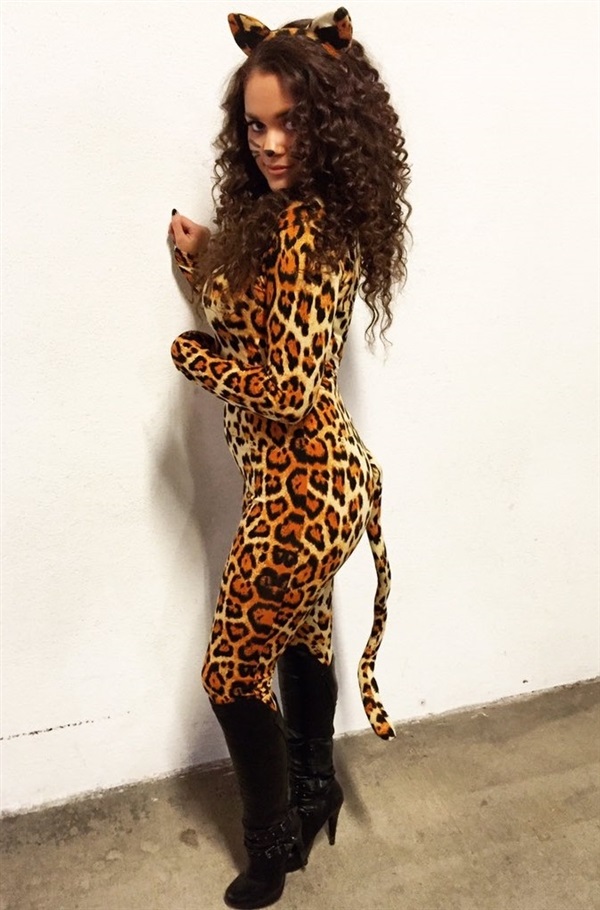 17-year-old Madison Pettis, star of Disney's "Cory in the House", shows her feisty side and nice tail while dressed as leopard in the photo above.
---
#9 Dove Cameron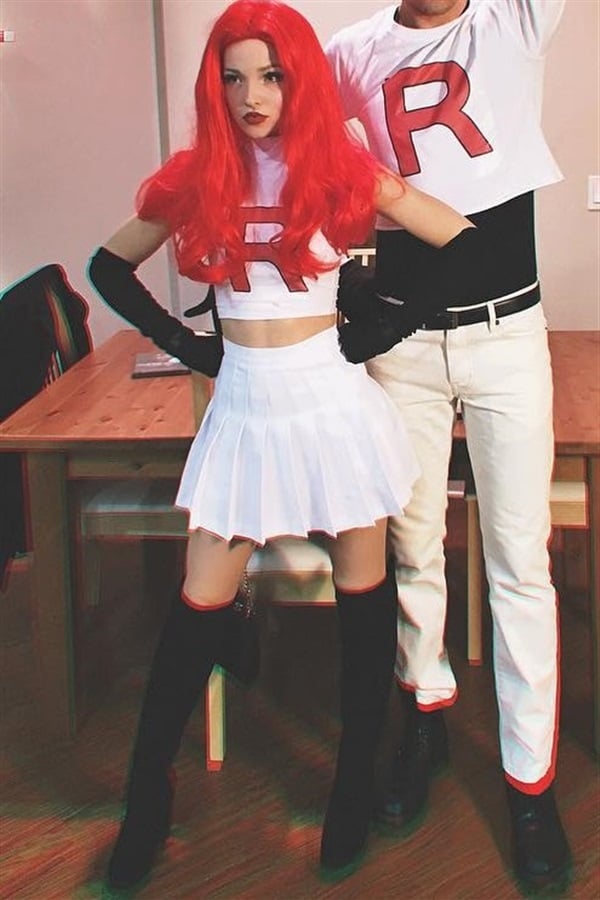 19-year-old Disney star Dove Cameron dresses as the Pokemon villain "Team Rocket" in an effort to further grow her perverted Japanese businessman fanbase.
---
#8 Ryan Newman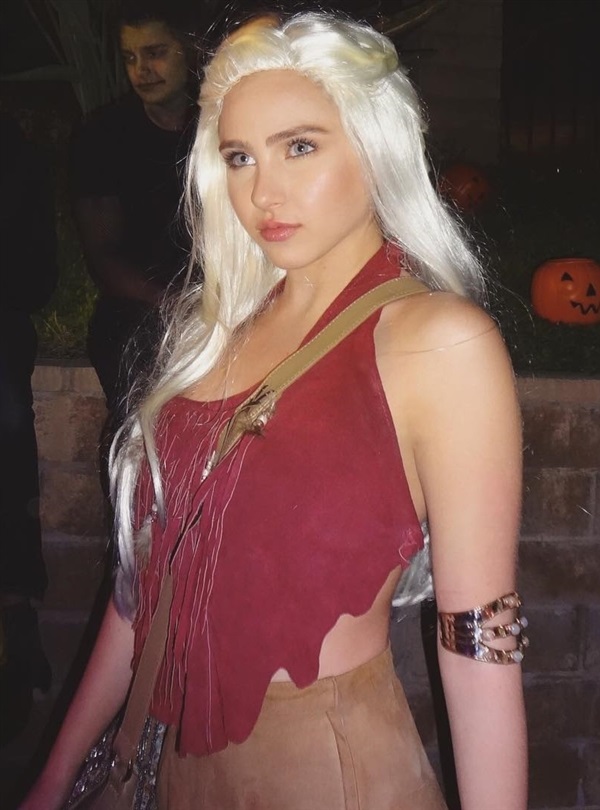 17-year-old star of Disney's "Zeke and Luther", Ryan Newman also dressed as "Mother of Dragons" Daenerys Targaryen. Though she looks more like a young Hayden Panettiere… who is dressed as Daenerys Targaryen.
---
#7 Jordyn Jones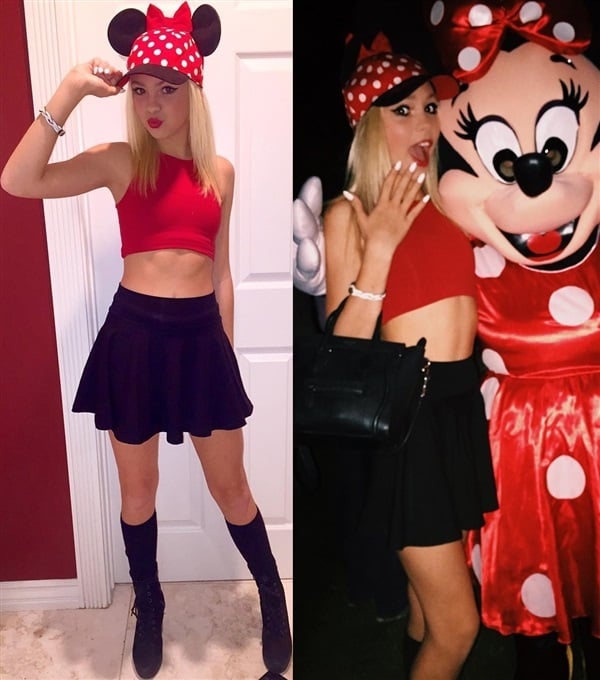 15-year-old YouTube sensation Jordyn Jones shows off her pleasingly undeveloped nubile body while dressed as Minnie (or should I say Minor) Mouse in the photo above.
---
#6 Olivia Holt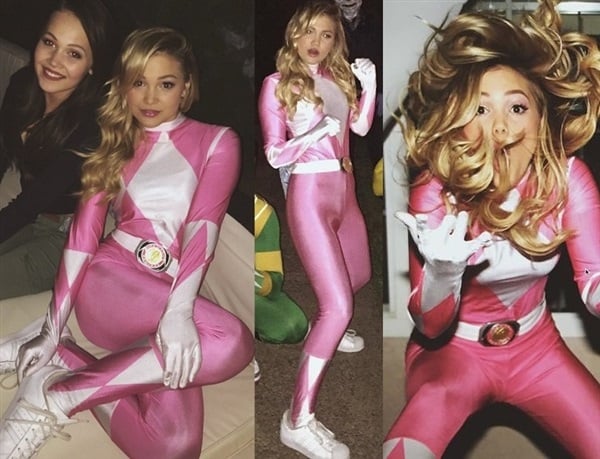 18-year-old Olivia Holt shows off her tight teen body while dressed as the Pink Power Ranger. Considering that the "Power Rangers" premiered 4 years before Olivia was born, this is certainly her way to draw the attention of older and incredibly nerdy men.
---
#5 Bella Thorne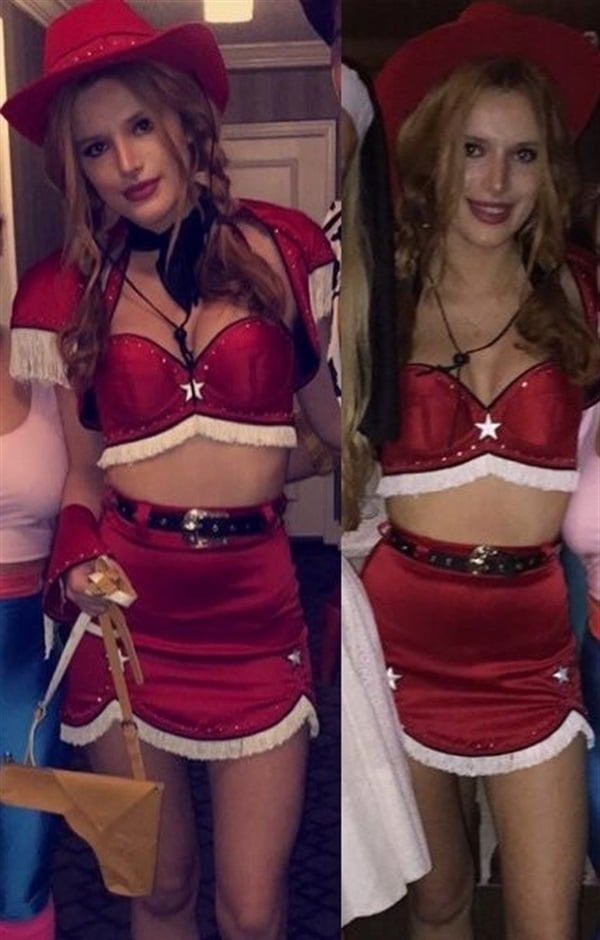 18-year-old former Disney star Bella Thorne dressed up as a slutty redheaded cowgirl for Halloween. Considering that Bella dresses in more revealing outfits than this on a daily basis, this Halloween was certainly a letdown for her degenerate fans.
---
#4 Lia Marie Johnson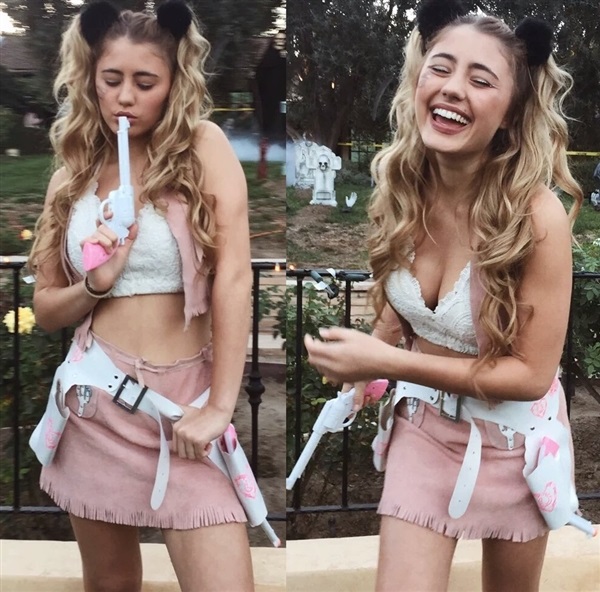 18-year-old YouTube and Snapchat phenomena Lia Marie Johnson dressed up as some sort of panda cowgirl with nice tits. The nice tits being the key part of this costume.
---
#3 McKayla Maroney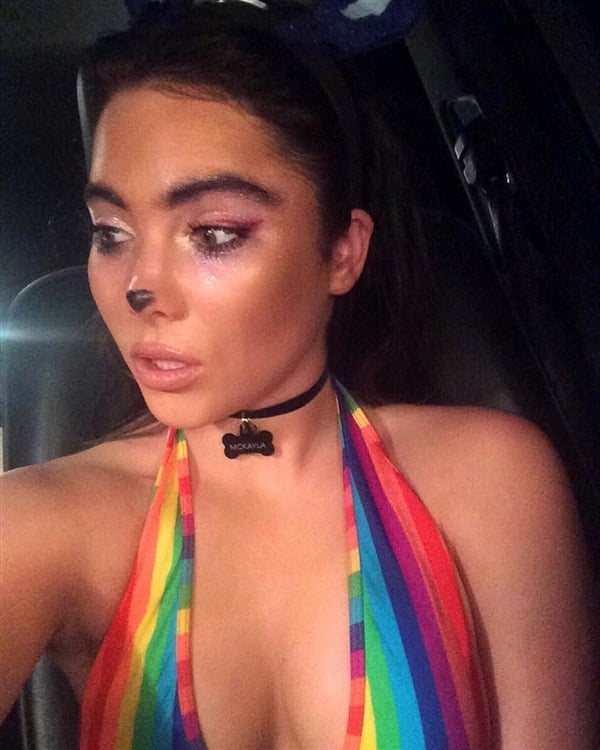 19-year-old US Olympic gymnast McKayla Maroney claims to be dressed up as a "dog on acid". But the only thing I see is a whore in desperate need of a good hard tit and face f*cking.
---
#2 Jordyn Jones (Again)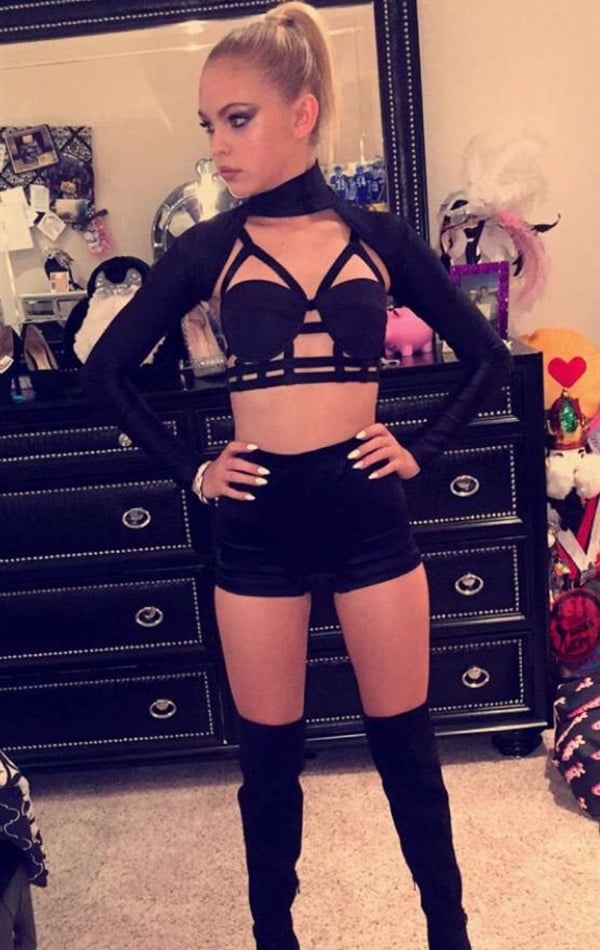 15-year-old YouTube dancer and singer Jordyn Jones is at again in a second costume this Halloween. This time Jordyn shows even more of her underdeveloped nubile flesh while dressed as Taylor Swift from her "Bad Blood" music video.
---
#1 Kylie Jenner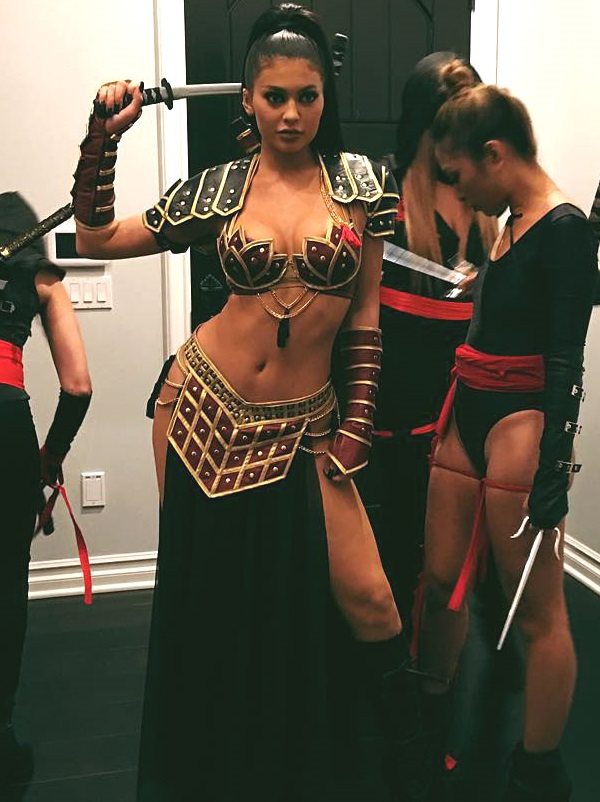 Who could be #1 on our list but the queen of teen sluttery 18-year-old Kylie Jenner? As you can see Kylie dressed as some sort of nearly naked ninja. Which is surprising as one would have thought that a mudshark like Kylie would want to dress up as a "sexy watermelon", or perhaps even a "slutty EBT card".
Of course Kylie couldn't resist filming some close up shots of her fake teen titties in her costume in the Snapchat video below.