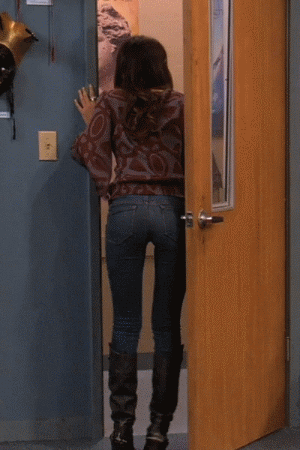 ---
18-year-old Nickelodeon star Victoria Justice released the above video of her tight teen ass in tight jeans as a trailer for the new season of her hit show "Victorious".
"Victorious" caters almost exclusively to the horny 34-50 year old man demographic. However, since Victoria Justice has turned 18 the shows ratings have been in a sharp decline.
It is obvious that to keep what remains of her fan base Victoria Justice is going to prostitute that sweet ass of her's every chance she gets this season. The show will probably culminate with Victoria getting bent over and gang-banged in the season finale. Definitely something to watch for.